Ice Coach Online offers a way to learn to skate online. It was created by Olympic figure skaters Lloyd Jones and Maksym Spodyriev. Our goal is to bring high-quality coaching to skating enthusiasts across the world, no matter where they are from or what their budget is.
You will find tips from the pros on how to go from barrier to competent, professional skating. You can learn edgework, balance, jumps, spins, and more!
With the experience gained from competing at Europeans, Worlds, and the Olympic Games, we are confident that our insight and knowledge will help take your skating to the next level.
A membership with Ice Coach Online includes 390 tutorial videos to watch and learn from! From Our experience, users benefit from these videos in different ways.
For example, Some members like to watch the videos and learn at their own pace, whereas others like to learn with their on-ice coach and then watch our videos to reinforce what they just learned in their lesson.
Often, watching the videos helps our students get a good understanding of the various techniques before we start to work on them in the lessons in person or on zoom.
Community
Our growing community of members here shows you that you are not alone on your journey to master the sport of ice skating. If you're stuck on something, you are not alone! Our members often help each other out on our group discord chat.
Feedback
Want us to take a look at something you're struggling with? If you join our Olympic Champion membership option, you can send us a video of something you're struggling with, and we will jump on zoom with you to explain what you need to do to improve it!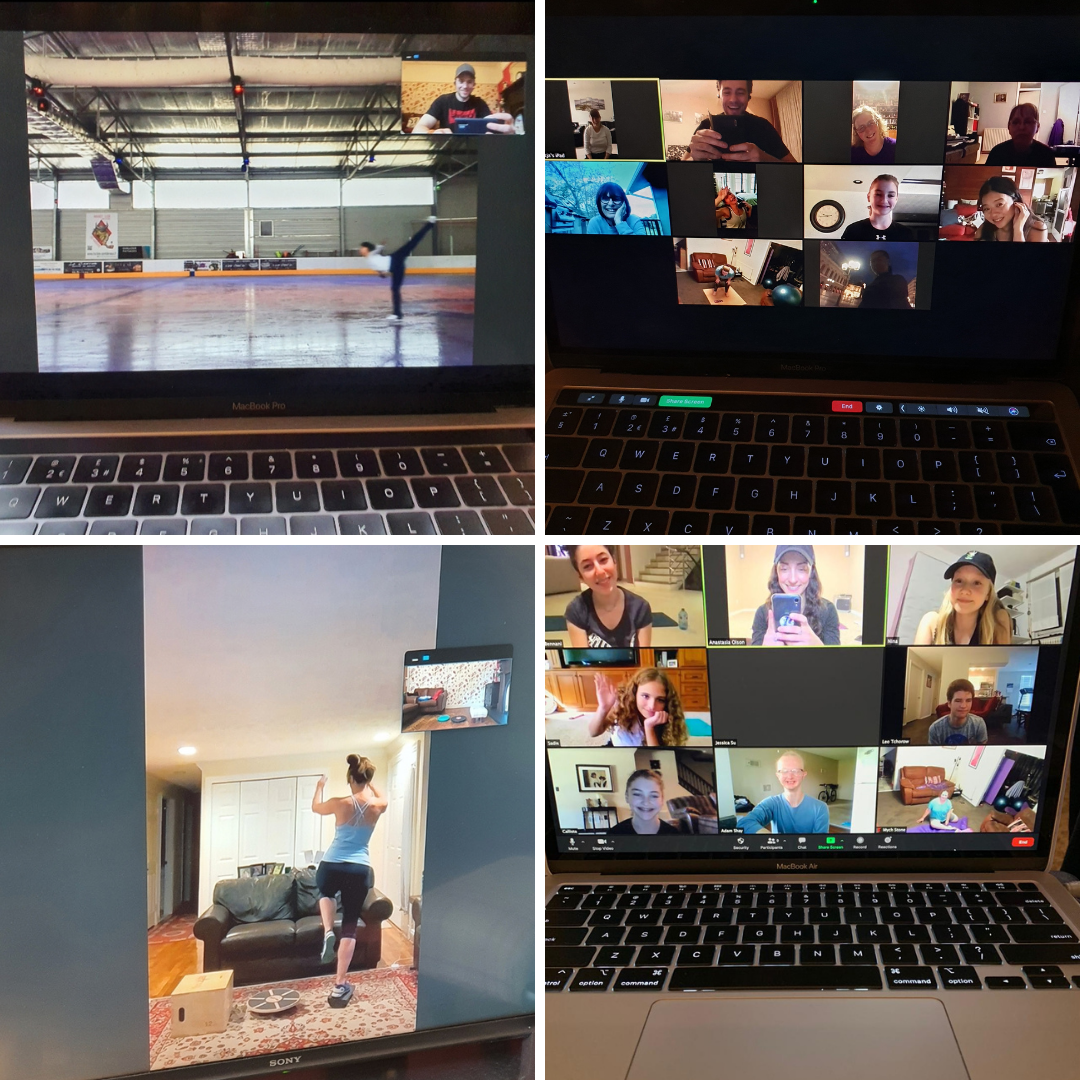 Resources
Our members also have access to our growing resource section. Need help learning what equipment to buy? Are you trying to learn a specific dance on ice? Our resource section will provide you with a lot of valuable information without you needing to search around the internet for it.
Is there something that you would like on the resource section that is currently missing? Email us, and we'll get to work on it!
Evolving over time
We are committed to continuously improving the website, our dream is for it to be the ultimate online resource when it comes to learning all about figure skating. The website was created at the request of the Patrons to have a library of all of our content. We are always listening to the suggestions of our members and trying to improve the service to suit their needs.
The videos give great advices and the private lessons over zoom are just amazing and like in-person. Motivating, funny, and so professional! The improvements are fantastic and the personal tips and tricks are overwhelming. Besides of that: The deal is brillaint!
"I had my first "Skater Strength and Fitness" class with Lloyd today. It was a lot of fun, very informative, and gave me a ton to work on! I was a bit nervous because I'm very new to skating, but that was no problem at all – Lloyd's very encouraging and a great instructor. I highly recommend trying these classes out! "
"Thank you so much Lloyd, I really enjoyed my lesson today, and being able to get instant feedback was really helpful. Thank you again so much, I'm really looking forward to my next lesson"